Business Checking & Savings
We Offer A Wide Range of Accounts To Meet Your Needs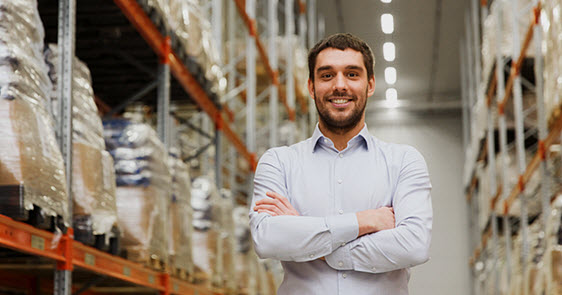 Our representatives can help you determine which products will best suit your financial needs.
Commercial and Small Business Checking Choose from two options depending on the services your business needs, balances you carry, and transaction volume.
Commercial Checking is a robust account for businesses that require many banking features and have high balances and many transactions.
Small Business Checking is a solid account for smaller companies that conduct basic banking activities and have lower balances and transactions.
Health Savings Accounts (HSA) If your business has considered offering HSA tax-exempt savings accounts to minimize employees' out of pocket expenses, work with an expert.
First Federal bankers specialize in HSAs and will walk you through the features, benefits and requirements to implement a successful program for your company.
Commercial Money Markets This account is a great option for businesses that want higher market earnings but require occasional access to their money.
Partner it with a checking account and use sweeps and transfers to make your money work more efficiently for your business.

Customized Employee Accounts Special banking accounts and perks are available to your employees at no cost and no effort to your company.
Interest-earning accounts, discounted loan rates and free first order of checks are a few of the benefits of which your employees can take advantage.
We do all the work… you receive all the glory!
Business Banking is different at First Federal. You know it as soon as you meet us. Timely answers, personal attention, knowledgeable bankers who are responsive to your business – Expect all that and more when you entrust your business to us. We are locally owned, so decisions are made down the hall instead of across the country. They are not based on an impersonal formula, but rather a customized assessment of your needs.
Our business bankers provide decades of experience working with hundreds of companies in an array of industries to provide sound financial advice and expertise.
For Questions Regarding Commercial Lending or Deposit Services