Mortgage Loans
At First Federal Bank we are focused on finding the best mortgage loan fit for you. 
Our loan team is skilled in today's ever changing market,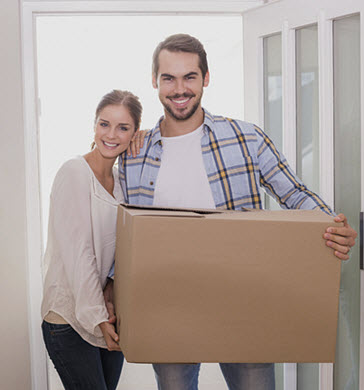 rules and regulations.
We couple that knowledge with our competitive rates and custom-design in-house loans, to find the right fit for you.
We take the time to meet with our clients and assess their loan needs on an individual basis.
Interested in a loan?
At First Federal Bank it is our goal to get you into your new home or lower those monthly mortgage payments. For Loan Inquiries and more information, please contact:
Duane R. Kilby
Vice President, Manager of Residential Lending
Phone  (414) 698-8455
Fax    (262) 548-8871
NMLS# 447087
Victoria M. Andes
Assistant Vice President, Residential Lending
Phone (262) 408-2780
Mobile (262) 933-1084
Fax (262) 548-8864
NMLS# 447073
William Wiesneski
Senior Loan Officer, Residential Lending
Phone (262) 446-4669
Mobile (262) 370-9047
Fax (262) 548-8871
NMLS# 225866
Why Choose First Federal?
Direct, One-on-One Service
Our loan officers work with each customer personally. We treat our customers as individuals, taking as much time as necessary to answer questions and explain details. We take pride in going the extra step to ensure the customer will come back again and again. We are small enough to refer to our customers by name rather than property address, but large enough to ensure competitive pricing. We offer a full line of mortgage products, including many specialized programs: bridge loans, 90% financing, non-conforming loans, and first time homebuyer programs, to name a few.
Quick Turnaround Time
In many cases, loans can be approved for further processing in a day because we have local underwriting and local approvals. When our customers have a question or problem, our goal is to resolve it as soon as possible.
The Community Bank Difference
We truly care about our customers and come to know them as individuals. Customers frequently tell us how friendly and knowledgeable our employees are.
Customer Satisfaction
We are extremely interested in making sure that all of our customers are pleased with their banking experience with us. First Federal regularly surveys our customers for feedback on the quality of our service. Also, every mortgage loan customer is sent a loan questionnaire, and it is returned directly to Ed Schaefer, the President of First Federal.
Your First Federal loan officer can help you determine what you can afford, provide a breakdown of potential costs and in some cases, identify programs that will provide assistance with your down payment. We will help you choose from our wide variety of mortgage options to fit your financial situation and lifestyles. Your home purchase is likely to be the most important investment you will ever make. Call our Loan Department at 262-548-8870 to schedule a time to speak to our loan specialists.
Is Refinancing Right For You? Generally, it's a good idea for you to consider refinancing whenever the interest rate for mortgages is more than two percentage points below your present mortgage. And whether you apply with us for a new mortgage to buy the home you want, or to refinance your present mortgage, ask about a Homeowner's Credit Line. It can help you save on fees when you apply and interest when you want to borrow money. First Federal Bank primarily serves Waukesha and Milwaukee Counties.